Terms & Conditions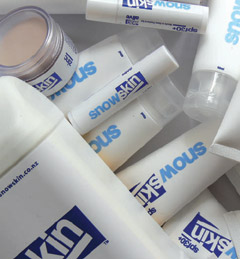 Billing
Snow Skin is a trading name of Seabase Limited and all Snow Skin transactions are invoiced in Sterling or Euros. Credit cards are billed from Seabase Limited.

Refund Policy
We offer a returns policy on goods that are not suitable or for other reasons such as defects - this also operates under a 7 day period from the time of receipt of the goods, but if there is a defect, this extends depending on the type of product. Most of the products on the site have their own manufacturing warranties which we will take up for you with the manufacturer. This does not affect your statutory rights as a consumer.

Cancellations
In accordance with EC Directive's and UK Law, we provide a 7 day cancellation starting from the day after the goods are received (a cooling off period), during which you have the right to cancel your order for any reason. To exercise this right, please contact us. You will be liable to pay the carriage / postage charges involved in returning the goods, and if we are charged for the return we reserve the right to deduct the cost from the amount to be refunded. Once you have told us that you want to cancel your order, we will normally refund your order the day we receive the goods in their original condition, or no later than 30 days of notifying us of your wish to cancel. This does not affect your statutory rights as a consumer.